Rainbow Pasta Salad with Carrot Ginger Dressing
February 28, 2017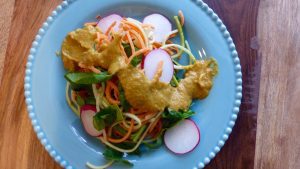 Spiralized Veggie Salad with Carrot Ginger Dressing
(gluten free, plant based, oil free)
This dressing is extremely versatile. It is great as a dressing for spiralized veggies (shown in photo), as a salad dressing, or even for a raw kelp noodle salad dressing (which will totally impress your guests!)
For Dressing
Ingredients
– 1 avocado
– A little less then ½ lemon, squeezed
– 3 tbsp. water
– ½ inch piece of ginger, chopped
– 1 carrot, chopped
Directions
Add all ingredients to a blender or food processor, blend until liquified.
Rainbow Pasta Salad:
Spiralize 1 zucchini, carrot & sweet potato (optional).  This recipe will work with any spiralized veggies, you could add more zucchinis, or add in another veggie like beets.  Top with carrot ginger dressing & sliced radishes.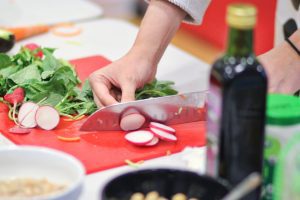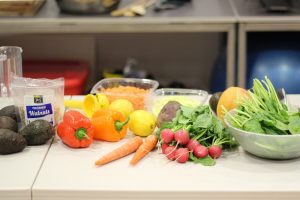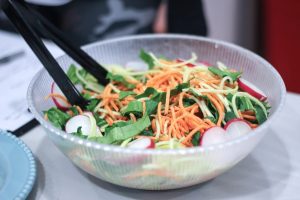 ---
Want more great nutritional goodness? Sure you do! Download our free step-by-step guide to getting healthy… and staying that way! Click here to grab your copy of The 7 Habits of Highly Healthful People NOW
---