As an integrative yoga-based cardiovascular specialist who's been practicing for more than two decades, I've long understood that in order to help people live in optimal health, I had to create a place that was more than a traditional medical practice.
What completed my vision for what an institution like The Wellness Training Institute could be, though, happened in less than one, terrifying moment.
In my younger days, I was very active. I did a lot of high-impact sports. I was an avid mountain biker.
One day I was riding down an especially steep hill when my front tire hit something and I went over the handlebars. I landed on my head—HARD—and was pretty sure I'd done some real damage to myself. After laying on the road for a bit and making sure I had feeling in my extremities, I managed to ride back home. But in the aftermath, I developed pain in my back that soon threatened to become permanent.
I began a futile cycle of visiting doctor after doctor, specialist after specialist, all in an effort to find some relief.
Nothing worked. None of the doctors had any answers.
It wasn't until I met a teacher who, over the course of a few sessions, taught me something that would change the course of my life.
This teacher taught me how to breathe. Using a Rolfing technique, combined with a regimen of stretching, I was able not only to find relief from my back pain, I was able to eliminate it completely.
The Wellness Training Institute was born out of this experience. Modern medicine and scientifically-proven ancient healing arts are two necessary and highly effective areas that overlap to bring optimum health to our clients.
Along with being a heart doctor, I also think of myself as a "breath doctor."
My passion is bringing health and wholeness to people who've given up on the medical system, who've found no answers anywhere else. My passion is also for those who lay awake at night thinking about getting older and who want to take steps now to prevent future problems, before they surface.
My passion is giving people both the knowledge and the tools to take control of their own health and pass that gift to others around them. Just as my own future looked much brighter once I learned that my own breath could heal my back completely, I know that once you have the model and proper techniques for living well, your future will change too!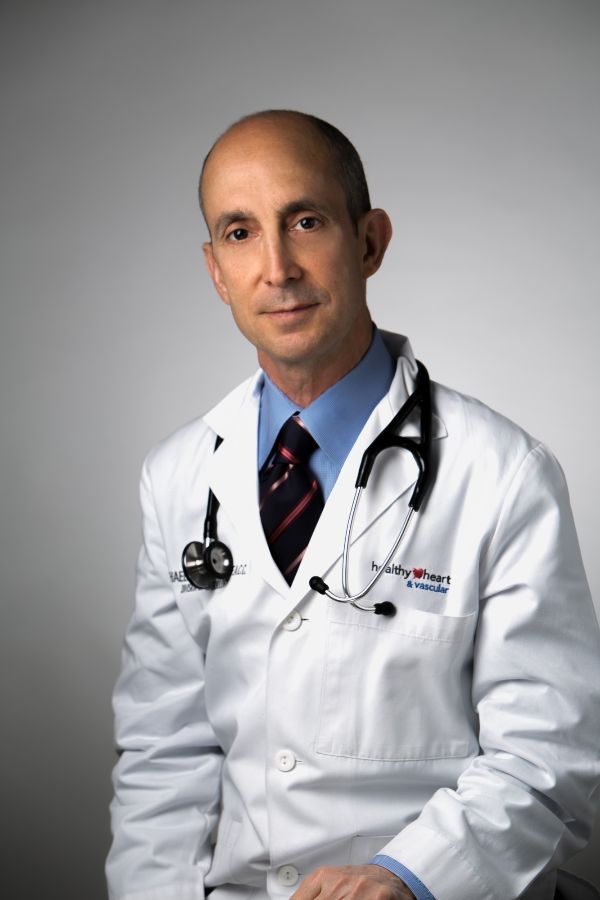 He truly cares about his patients/guests. It is comforting know that we are more important than just a number.

Sandra Z., father Eugene, Uncle Zeno
It's 6 months later, I'm still excited!

Pat Zuzga
We actually accomplished what we set out for… We actually got more.

Eva Lincoln
I am learning to breath deeper. Learning to stand straighter.

Wolfgang K.
I've walked away with a lot of confidence in being my own healer.

Jean Holoday
It's been absolutely life changing!

Christine Eckstein
I lost 20 pounds!

Judy Pearlman
Nothing else worked before.

Cecilia Mrock
More than anything it's improved my lab values.

Bill Herman
I love that listening and searching in depth the source of my problem while addressing how to deal with symptoms.
I haven't had any pain… for the last four months.

Tedd Keffer
A feeling of having the tools to help myself stay well. Fear is a great motivation.

Jaqueline D.
I tried everything all my life and never got there.

Connie Paczseny
Problems with heart can be reversed and possibly can be cured.

Paul S.
I'm not on my insulin anymore!

Theresa Dargis
Going up the stairs I can take them two at a time now!

Lori Hartnell
The breathing yoga meditation relaxes me. I enjoy the cutting edge ideas after Dr. Dangovian comes back from seminars.

Patricia R.
Dr. Dangovian shares my beliefs in prevention and better overall health.

Charles G.
Dr. Dangovian was up front and sincere about my B.M.I. He basically said I was 30 lbs. overweight according to charts/info. If I lost the weight, I could reverse my problem. I lost 20 lbs. my P.V.C.'s disappeared along with my hypertension. I eventually was able to quit taking a 10mg dose of Lisinopril tablet daily.

Ronald R.
The program has changed our life.

Doris Koppin
I have been very pleased with my experience with being in your class. The things I have learned about Sit Stand Stroll and food changes. It is great to be with people who love change.

Peggy S.
The humility and the brilliance of the staff… that's where the changes happen.

Sharon Frisco
I feel better about myself when I put breathing, meditating, and nutrition into my state of being.

Harley K.
My wife and I attended Dr. Dangovian's class It was enjoyable and we are practicing our breathing. Dr.'s encouragement to live a healthier lifestyle, his soft-spoken manner and attendees' comments were so interesting.

Henry G.
Since seeing Dr. Dangovian my weight has decreased from 243 to 178lbs. My waist size has decreased from 42″ to 34″. I no longer experience joint pain. My level of energy is incredible and I never nap. My blood chemistry for cholesterol, LDL, HDL, etc. is perfect.

Curt K.
Being in your class has taught me how to stand, walk, breath, sit, and meditate. I have met some great people and enjoy being with them.

Paul S.