Sweet Potato, Zucchini, and Yellow Squash Bake
Great holiday recipe!
Ingredients:
2 large sweet potatoes (peeled)
1 zucchini
1 yellow squash
1 can quartered artichokes
Optional (tomato sauce to top)
For Basil Ricotta:
1 cup cashews
6 (ish) Basil Leaves
Juice of one lemon
3 tbsp nutritional yeast
Splash almond milk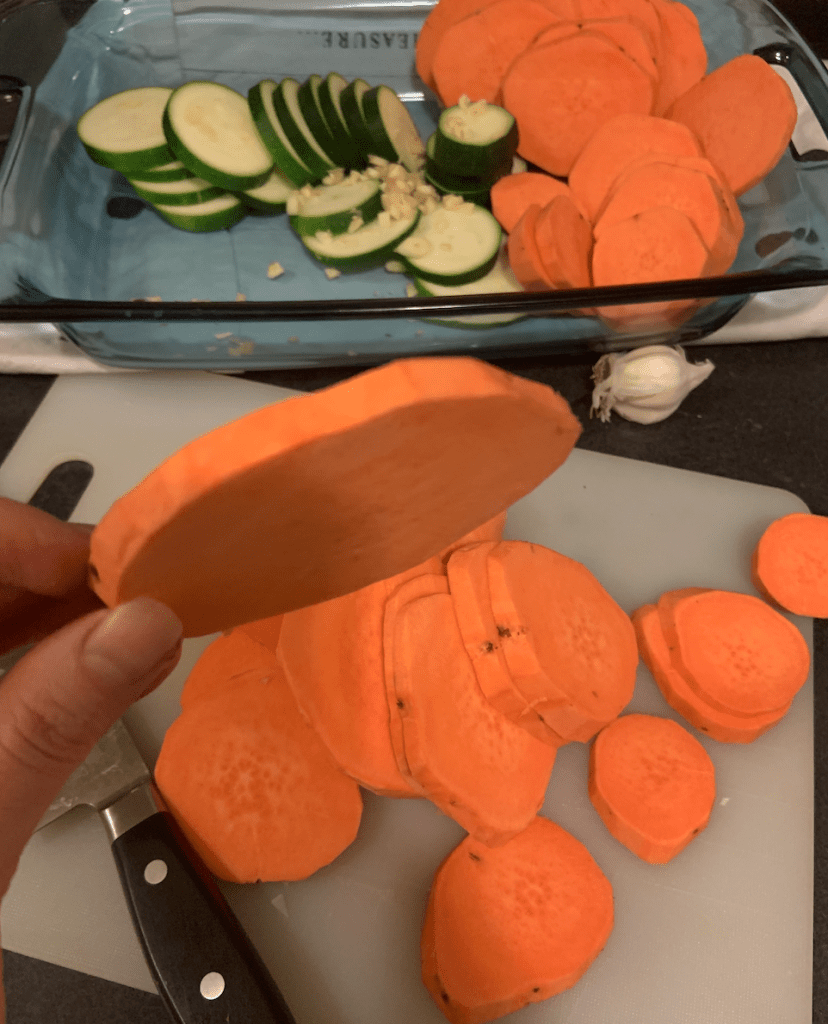 Directions:
1. Preheat oven to 400 degrees
2. Slice sweet potato into thin round slices (see picture above). Be sure to use a sharp knife!
3. Slice zucchini and squash
4. Place sweet potato rounds to cover the bottom of the casserole dish
5. Layer zucchini on top of sweet potato
6. Place all ingredients for the basil ricotta in a food processor and blend
7. Cover sweet potatoes and zucchini with half the ricotta. Place remaining ricotta in a bowl and blend quartered artichokes in the food processor
8. Spread blended artichokes on top of the veggies
9. Layer remaining sweet potatoes and the yellow squash
10. Top with remaining ricotta. Top with tomato sauce (optional)
11. Bake at 400 degrees for 50 minutes