February 21, 2018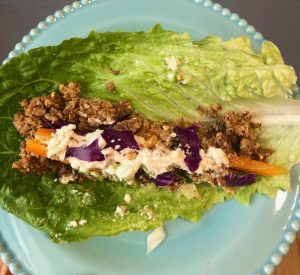 Lentil Tacos
This recipe uses all plant based, dairy-free, and gluten-free ingredients to make delicious tacos, and a super versatile lentil taco "meat" that can be used in many different ways!
For Taco "Meat"
Ingredients:
– 1 cup brown lentils
– 2 cups water
– 1/2 tsp. of cayenne, garlic, red pepper, chili, onion powder, paprika, oregano, and cumin combined to make your own taco seasoning (often store bought taco seasonings will have added sugar, preservatives, or artificial flavors).
– 1 cup walnuts
Directions:
– In a cooking pot combine water and lentils and bring to a boil. Lower to a simmer, and cook for about 15 minutes.
– Once lentils are cooked through (you can taste test), drain out water and place into a saucepan. Heat on medium to toast the lentils for about 2-3 minutes, stirring frequently to insure that they don't burn.
– Place walnuts and spices into a food processor or blender, and do a very light pulse to slightly chop the walnuts. Then add in the toasted lentils. You may have to do this in batches. You should have close to an even amount of lentils and walnuts.
For Tacos
Ingredients:
– 2 romaine leaves
– 1/2 cup cashew sour cream (click for recipe)
– 1 bell pepper, diced (yellow, orange, or red)
– 1 handful of cilantro
– 1/2 cup guacamole
– 1 tsp. hot sauce (optional, we like the original Red Hot sauce because it does not have added sugar or oil)
Directions:
– Scoop as much of the lentil Taco "Meat" as desired onto a romaine lettuce leaf (any type of lettuce / collard wrap will work). Top with cashew sour cream, diced bell pepper, cilantro, and guacamole, and hot sauce for more spice!
Taco Spice Seasoning!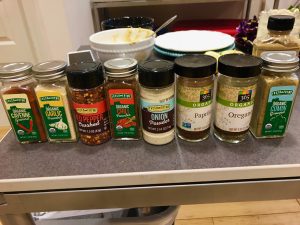 You can use the lentil nut meat to top off Nachos too!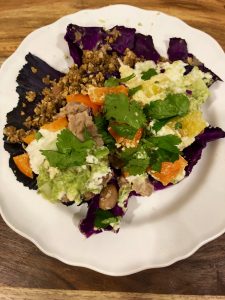 If you're new to lentils, here is what they look like!  You can buy dried lentils at ANY grocery store.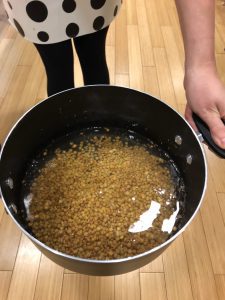 If you haven't met our Wellness Director Nicole yet check out her bio here!