February 21, 2018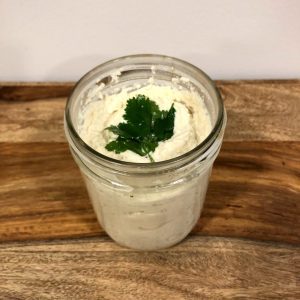 Cashew Sour Cream
This cashew sour cream is easy to make, and it is dairy-free! It is PERFECT for tacos, nachos, soups, stir fry's, veggie sandwiches, or just about anything else.
Ingredients:
– 1 cup cashews, soaked overnight (or for at least 8 hours)
– 1 tbsp. apple cider vinegar
– ½ lemon, juiced
– 1 clove garlic
– 1 tbsp. water
Combine ingredients in a food processor or blender, and blend until smooth. The longer you blend, the more smooth the texture will become. Add more apple cider vinegar or lemon as needed to thin out.
This is all you need!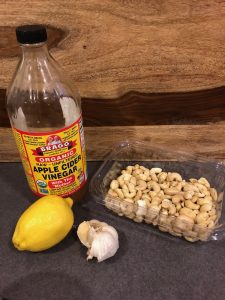 This Sour Cream is great on Nachos!