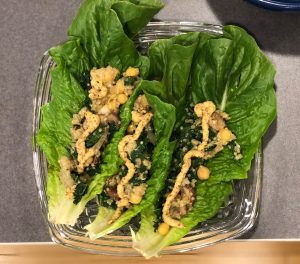 Quinoa Romaine Boats
Dairy Free, Gluten Free, Oil Free
When we cook her at WTI we like to cook something to make as our base and turn it into multiple different meals. In this recipe here we used the Quinoa Surprise (recipe found here) and created these quinoa romaine boats. These make a great meal and are quick and easy! They are also dairy free, gluten free and oil free!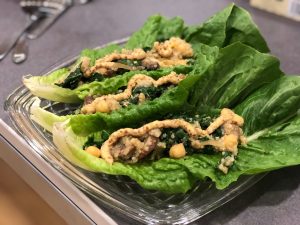 Ingredients:
Romaine Lettuce
Mustard of choice
Red, yellow and green peppers
Instructions:
1. Add the quinoa surprise to a romaine leaf.
2. Top with your favorite mustard
3. Cut up red, yellow, and green peppers and add on top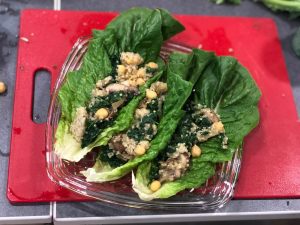 You can find the recipe for Quinoa Surprise here
Enjoy 🙂