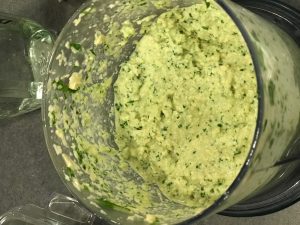 This Basil "Ricotta" Sauce is a perfect topper for any dish. This was made in less than 5 minutes, not only is it quick but it's super easy! Just gather up the ingredients and blend until it's a creamy sauce.
Ingredients:
1 cup basil
 2 cups cashews
¾ cup of water
1 tsp apple cider vinegar
juice of 1 lemon
Directions:
Add all ingredients to your favorite high-speed blender and blend until it creates a sauce!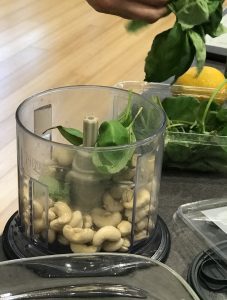 We used this Basil "Ricotta" Sauce on our Creamy Coconut Zucchini Casserole as well as our Cream of Zucchini and Mushroom Soup. Enjoy 🙂