March 21, 2017
Super Yummy (and Super healthy) Breakfast Scramble
Ingredients
– One block of tofu (make sure to buy an organic tofu that is firm, Panda is a great brand)
– 4 cups mushrooms
– 1/2 cup vegetable broth
– 4 cups spinach
– 4 tablespoons nutritional yeast
– Add 1/2 tsp of each: rosemary, paprika, oregano & thyme
Directions
– Add 1/2 cup of vegetable broth to a large saucepan. Add in mushrooms. Depending on the size of your saucepan you may need more or less vegetable broth, just use enough to cover the majority of the bottom of the pan.
– Cover and cook mushroom for 10 minutes.
– Drain one tofu block, and crumble with your hands into the saucepan.
– Let tofu cook for about two minutes, adding nutritional yeast.
– Add rosemary, paprika, oregano & thyme *You can add turmeric for a yellow color and anti-inflammatory benefits!
– Add spinach and slowly stir until spinach melts down.
– Optional: add red pepper flakes for some spice!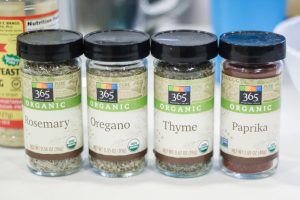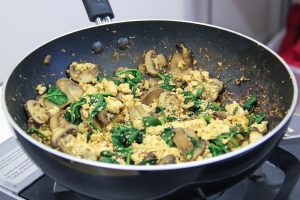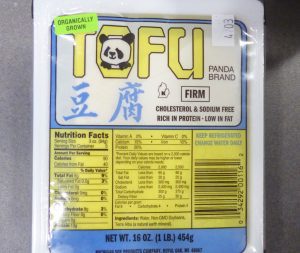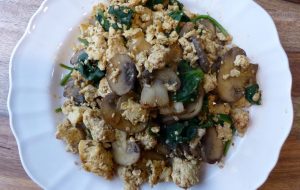 HEY! Real quick… To be happy, you HAVE to be healthy. Download our free step-by-step guide to getting healthy… and staying that way! Click to download The 7 Habits of Highly Healthful People NOW!