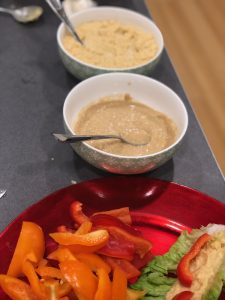 This is a staple dressing for us. It is great if you're on the go and need a healthy dressing! Most store bought dressings contain a lot of CRAP. It is important to make your own!
Ingredients:
½ cup or more hummus
2 tbsp. Dijon mustard
Slash liquid aminos
1 tsp. balsamic vinegar
½ cup water
Directions:
Combine all ingredients in a blender and mix. Add more of any ingredient to your taste.