This recipe is a crowd pleaser! Easy to make the night before and reheat for any event.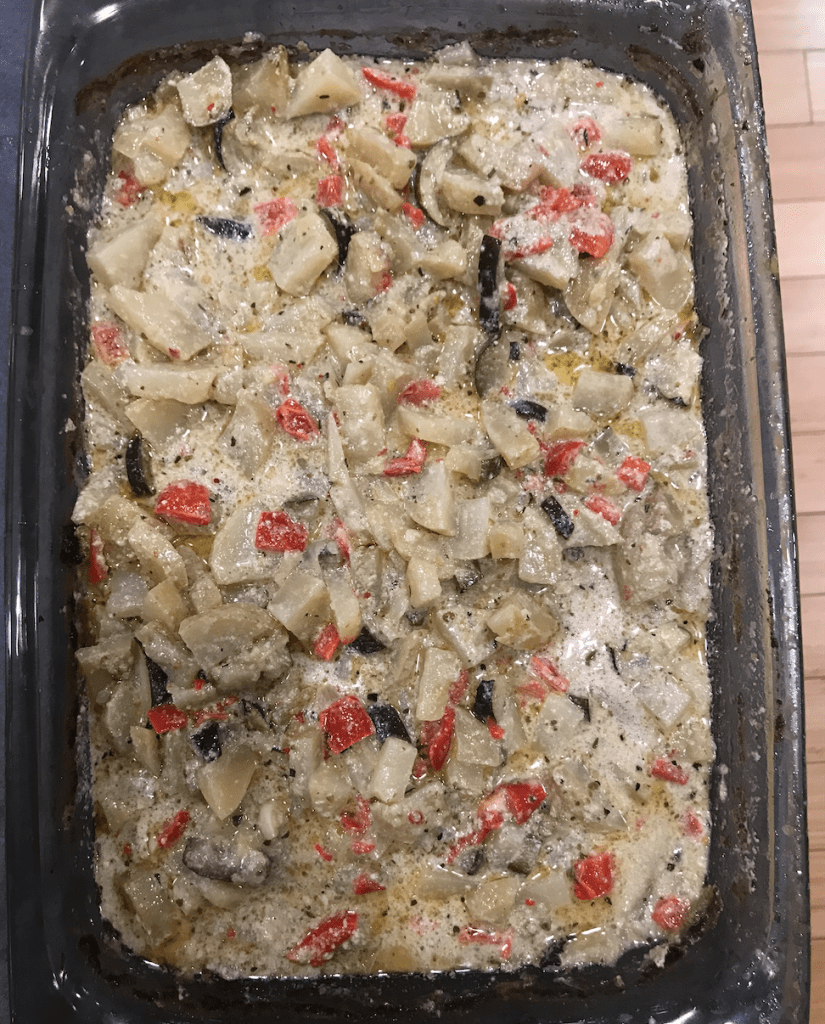 Ingredients:
6 yellow potatoes
2 red bell peppers
1 zucchini
2 shallots
5-6 cloves garlic
For the sauce:
2 cans coconut milk
1 tbsp tahini
3 tbsp nutritional yeast
Spices: basil, pepper, oregano
Directions:
1. Preheat oven to 400 degrees
2. Bring water to a boil. Boil potatoes for 10 minutes. Allow to cool for 10 minutes after done boiling.
3. Chop garlic, shallots, bell peppers, and zucchini
4. In a saucepan on medium heat, put one can of coconut milk, tahini, and spices. Whisk and allow to thicken. Cook for five minutes and then add second can of coconut milk.
5. Slice potatoes and spread potatoes, peppers, zucchini, garlic and shallots into casserole dish.
6. After cooking for 10 minutes, pour coconut milk mixture over the veggies.
7. Bake for 40 minutes