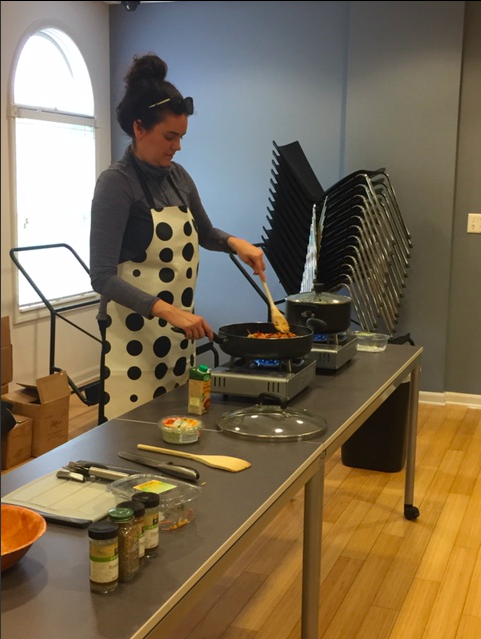 A lot of people have been telling us lately that they can't do plant-based because it's too hard and it takes too much time. For this weeks cooking day, we wanted to debunk that myth 🙂 Nicole made a spaghetti-like dish using spiralized veggies, and a new dip Nicole found at the Royal Oak Farmers Market. The dip is plant-based and oil-free, so it was a great alternative to other dips with additives in it. The total time from start to finish for the dish was only 17 minutes!
Radical Plants it the company that is the creator of these plant-based dips. They have 3 different flavors: Chipotle Lime, Better than Ranch, and Basil Alfredo… ALL PLANT-BASED!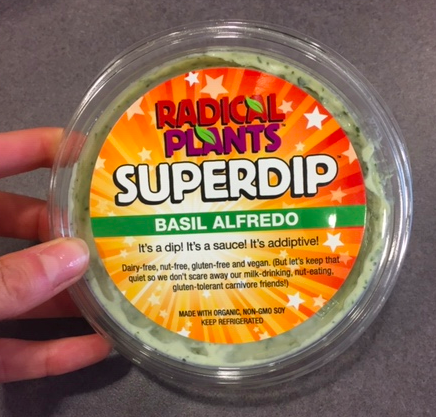 Where can you find Superdip? Check the list below for a store near you 🙂
Arbor Farms Market, 2103 West Stadium, Ann Arbor
The Better Health Store, 42875 Grand River, Novi
Royal Oak Farmers Market, Royal Oak
Eastern Market, Detroit
Zerbos Health Foods, 34164 Plymouth Rd, Livonia 48150
Western Market, 447 West Nine Mile, Ferndale
The Pantry in City Market, 401 Central Ave, Bay City
Johnny Pomodoro's, 32906 Middlebelt Rd, Farmington Hills
The Better Health Store, 14105 Hall Road, Shelby Township
The Better Health Store, 19151 Mack Ave, Grose Pointe Woods
Green Space & Go, 32867 Woodward, Royal Oak
Kingmas Market, 2225 Plainfield Ave NE, Grand Rapids
Market Fresh, 31201 Southfield Rd, Beverly Hills
Bridge Street Market, 405 Seward Ave NW, Grand Rapids
You can also visit their website by clicking this link.
Ingredients:
Spiralized veggies (we used zucchini, squash, butternut squash, cabbage, red pepper)
2 containers of cremini mushrooms
1 cup Basil Alfredo Superdip
Splash of Veggie Broth (for sauteing the veggies in)
1 Tbsp Paprika
1 Tbsp Thyme
1 Tbsp Oregano
1 Tbsp Rosemary
Start by filling a big pan halfway up with water and bring to a boil. This is going to be for your spiralized veggies.
In a separate pot, add a splash of veggie broth and start to saute all of your mushrooms. This will take roughly 8-10 minutes. Remember when you are cooking with veggie broth you may have to keep adding some in the pot every once in a while. Continuously stir your mushrooms too 🙂
While the mushrooms are cooking add spiralized veggies to boiling water and boil until it's cooked to your liking. For more al dente, cook for 5-6 minutes. For softer, cook for 10 minutes. We cooked our veggies for roughly 10 minutes.
Add paprika, thyme, oregano, rosemary to mushrooms and mix.
Combine veggies together with the mushrooms
Add Basil Alfredo sauce and mix.
Wah-La! Your meal is complete:) Enjoy!
**Optional- Nutritional Yeast for a cheesy flavor.
These are the spiralized veggies we used: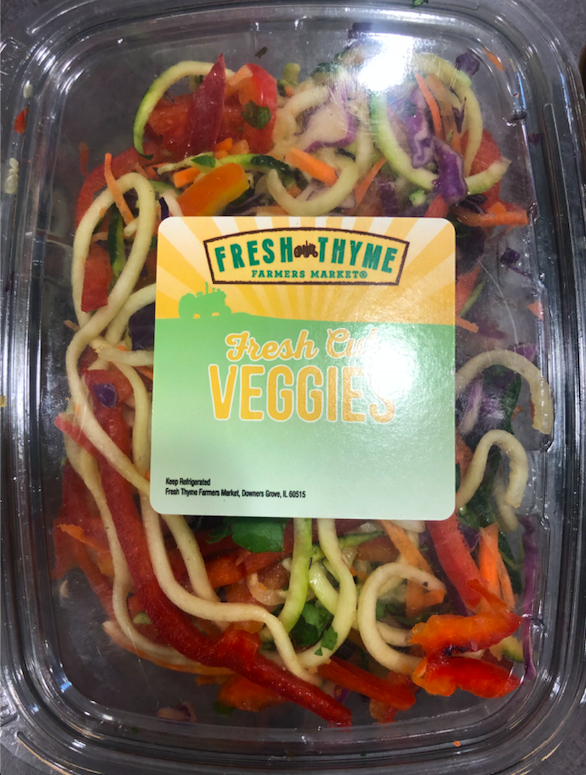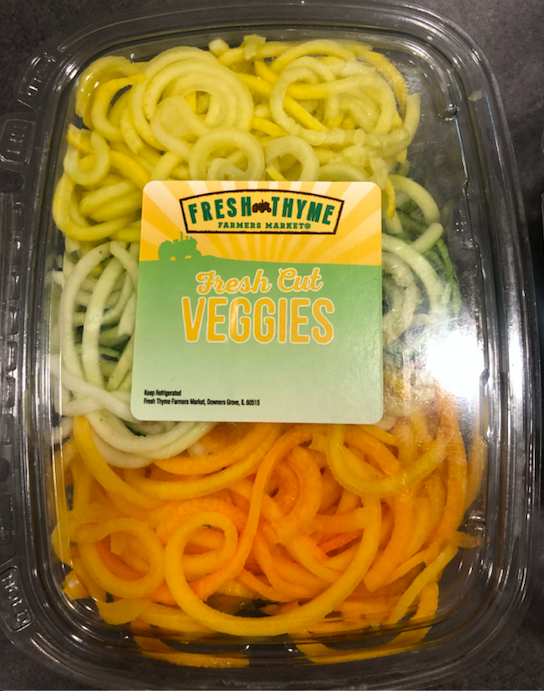 Another option is to spiralize your own veggies 🙂