Super Simple Mashed Potatoes! 
Disclaimer: I typically don't use any dairy substitutes because the products out there are so processed. However, in preparing for Thanksgiving I came across Miyoko's Vegan Butter and it's pretty clean! 
It worked perfectly in this recipe but you could use olive oil instead.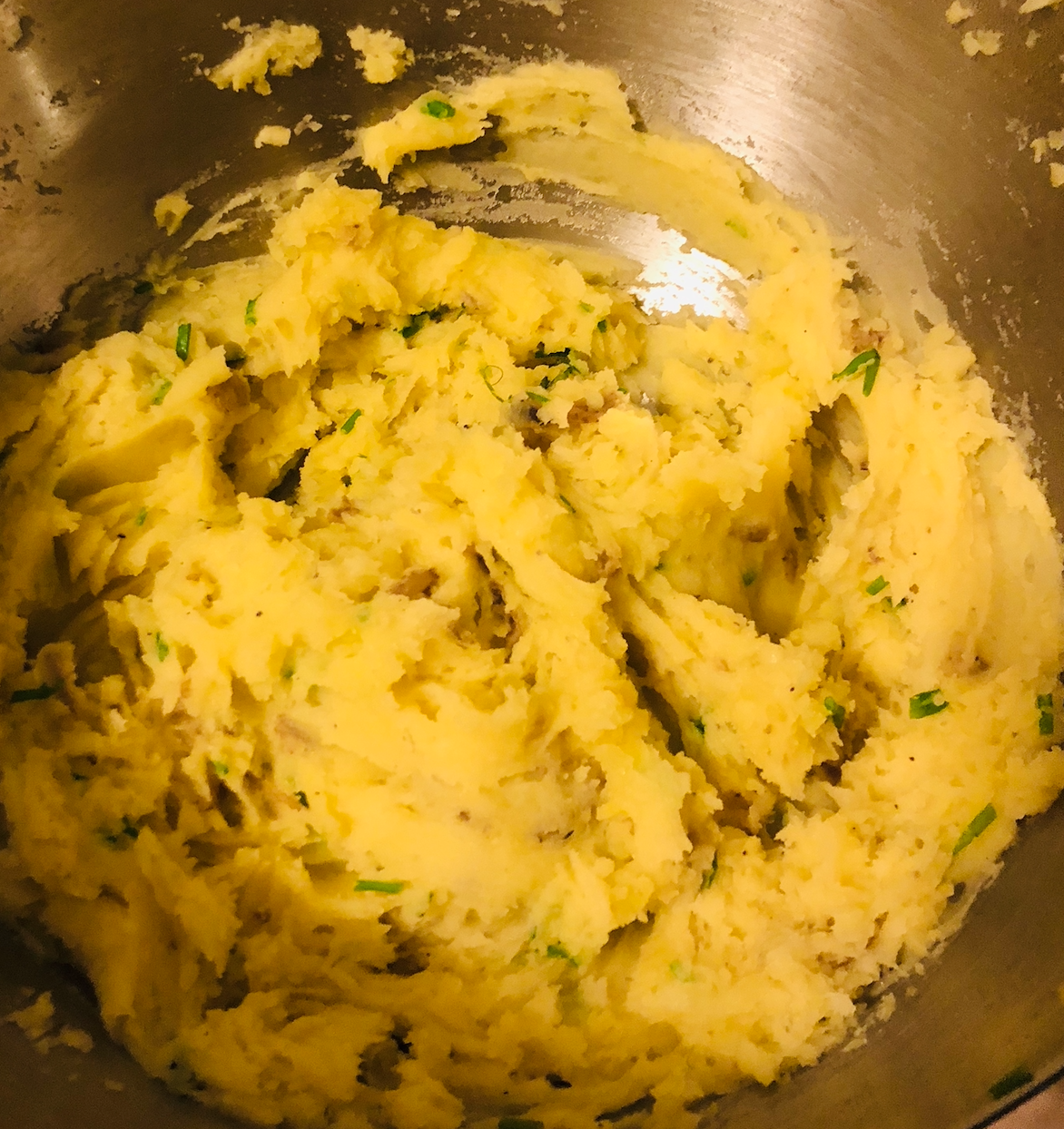 Ingredients:
8 Yukon Gold Potatoes
3 Tbsp Miyoko's Vegan Butter (or olive oil)
Chopped chives
Directions:
1. Put potatoes in a pot and cover with water. (I leave the skins on)
2. Bring to a boil, then reduce heat and cover.
3. Allow potatoes to cook for 30 minutes.
4. Drain water and put potatoes in a mixing bowl.
5. Use a hand mixer to blend and slowly add in vegan butter.
6. Top with chives and serve!