August 17, 2017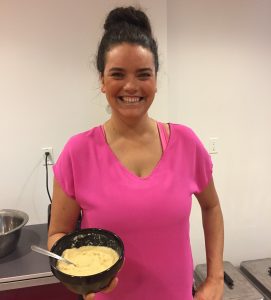 Oil Free Hummus Recipe
Hummus is SUPER easy to make at home, it only takes about 5 minutes. The benefit of making hummus yourself is that you're avoiding the additives that are in many pre-packaged hummus brands. This can include large amounts of sodium, added oils, artificial flavors, and preservatives.
Ingredients
– 2 cans organic chickpeas
– 2 tbsp. tahini or more for creaminess
– 2 cloves garlic
– 1/2 lemon
– Water as needed to thin
Directions
– In a food processor, combine 1 can drained chickpeas, and 1 can chickpeas with the brine. (To make a creamier hummus, you can use 1 can of navy beans in replacement of one of the cans of chickpeas).
– Add remaining ingredients, and blend to desired texture.