4 Member Success Stories!
January 26, 2017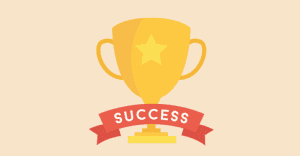 Our goal at the Wellness Training Institute is to provide the knowledge and tools for our members to live a better life. So, when that happens, we celebrate it big time internally.

But, we also think it's important to celebrate the success of these fantastic people with you as well. Here are four, very inspiring stories of people who have recently graduated from our Healthy Evolutions program, and—more importantly—regained their lives.
Nancy & Bill H.
Nancy and Bill both had a number of health problems. When they sat down with us the first time, Bill was skeptical. He's an analytical guy, the type who wants to have all the information up front before making any big decisions.

So, during that first sit-down (which I believe Nancy had to drag him to, since he was not at all on board at the beginning), he peppered us with questions.

You might think those are the type of people who are the hardest to work with—nobody likes being questioned at every step!—but the exact opposite is actually true. Bill, and guys like him, tend to resist change at first but then, once the questions have been answered and all the knowledge is set out on the table, they push all in.

And that's what Bill and Nancy both did. They pushed all in.

Although it wasn't smooth sailing at the beginning.

The primary roadblock at first for Bill was that he hated vegetables. Like, REALLY hated them. He could do potatoes and corn and maybe lettuce if it was already on his burger, but beyond that, their kitchen was a vegetable wasteland.

What he DID like, though, was cheese. A lot. Which was also a problem. He'd had severe chronic acid reflux for years.

The third issue was that Bill wanted results. And if they didn't come quickly, he wasn't going to waste his time eating food he didn't like and making other potentially pointless lifestyle changes.

Some of our members get quick results. For others, it takes longer. The results always come if the person sticks with the program, but it's hard to undo the damage from eating a Big Mac Value Meal every day for four decades.

Fortunately for Bill and Nancy, once they took the plunge and started working through the program, the results came quickly.

Bill lost 40 pounds, his cholesterol plummeted, he got off his blood pressure and cholesterol medications completely, and his acid reflux medication was drastically reduced.

Nancy lost weight as well as bringing her triglycerides down by over 300 points.

They are vibrant now. The change is incredible.

And one of the best parts? Bill now craves all sorts of vegetables.
Tina P.
Success in life is never guaranteed. And sometimes, halfway through a journey, it looks like the end will never come.

Which is exactly what happened to Tina P.

Tina got halfway through the program, and then quit. Or, at least, she tried to quit.

She didn't have a support system around her outside our walls, was exhausted, had a lot of weight to lose, a lot of barriers where present at work… and had no energy left to handle all it at once.

So, we got her restarted on the program. The first detox left her feeling completely wiped out, but she continued to push through it. By the end she'd gone through three detoxes, lost the weight she needed to, and gotten her energy back.

She's now running between one and three miles daily. She writes in her Gratitude Journal every morning. Meditation and Yoga had a big impact on her.

We don't give up on people. Tina didn't give up on herself. And now, she feels like her whole life is different.

One of the most interesting things about Tina's story is that she told us, just last week, that she'd really only done "40% of the program." She'd lost a lot of weight, gotten her energy back, and felt so much better. "But I can't imagine what my life would be," she told us, "if I'd done 100% of it!"
Gene J.
A lot of our members initially come into the program looking just to lose weight.

Gene was among them. With his job requiring him to travel internationally almost constantly, though, he made it clear up front that time was going to be an issue.

So, with Gene, we worked around his schedule, allowing him to meet with us for the bare minimum number of bi-weekly hours, and worked to provide him with enough resources to help him work through the program while he traveled.

And it worked!

Gene lost 50 pounds in 3 months, and his blood panels look drastically better than we even expected!

He's thinner, happier, healthier, and likely to live a much better life going forward.
Maxine
So, weight loss is generally the thing that brings people into the program. When they leave, though, they have a much better understanding of all the other things that make up a healthy lifestyle. Learning to stand correctly, sit correctly, understanding how being aware of your own body through yoga or meditation grounds you at a fundamental level. Or, how important having a strong community around you that only wants you to succeed is to your overall health. Or, how your diet isn't meant to be a restrictive "diet," but instead a life-giving relationship with food.

But sometimes, we have members come in to the program for things other than weight loss.

Maxine came to us after two major surgeries. She was on oxygen. She required a walker.

And she only wanted one thing: Her goal was to dance—without the aid of her walker—at her 50th high school reunion.

She had a whole list of things wrong with her medically, and it was really very sad. The main issue we had trying to help her back to wellness, in fact, were all the medications other doctors had put her on.

But we worked on her posture, and her breathing. It was a gradual process, and a hard one at times, but finally, after months of work on everyone's part… she did it.

She danced without a walker at her reunion!

Her success was enough to bring tears to your eyes.

The lesson here is this: No matter where you are health-wise, your body has an amazing capacity to heal itself. You just have to learn the right habits to allow it to happen. That's what we do at the Wellness Training Institute: We give you the knowledge and the tools to take charge of your health and make this the best stage of your life!
---
Need more life-changing health info in your life?
Of course you do.
Check this out:
Download the first installment of our NEW 7-part eBook series The 7 Habits of Highly Healthful People for FREE right now, right HERE!