For this weeks cooking day, Nicole surprised our newest WTI employee Megan and had her go to the store, get some veggies, and she would figure out what to cook on the spot. The purpose behind doing this is it is our hope that by the end of your journey here is YOU feel comfortable with not using a recipe, and just opening up your fridge and making something delicious : ). If you can start looking in your fridge and there is always something to grab for then that's a good thing!
We used an herb called Chaga Mushrooms. Chaga mushroom is a type of fungus that grows mainly on the bark of birch trees in cold climates. They are considered to be a nutrient-dense superfood, slows down the aging process, helps lower cholesterol, helps prevent and fight cancer, lowers blood pressure, supports the immune system, fights inflammation, and lowers blood sugar. This ingredient is optional in our recipe however it's health benefits prove to be worth a try!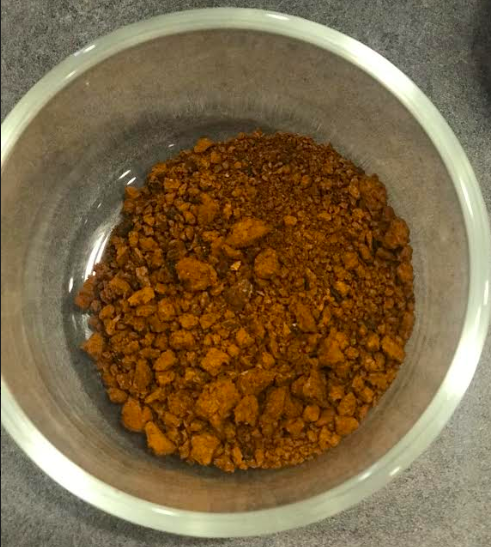 You can find Chaga mushrooms at this website here.
Ingredients:
5 cups Kale (de-stemmed)
1 white onion (chopped)
2 cups mushrooms (use your favorite kind!)
1 yellow bell pepper (chopped)
¼ of an inch of ginger (minced)
1 tbs curry
1 tbs garlic powder
1 tbs oregano
1 tbs rosemary
1 tbs thyme
1 tbs garam masala
1 13 oz jar of chickpeas (we used Jovial Organic)
1 13.5oz can organic coconut milk (we used the brand Fair Trade)
Splash of veggie broth (to cook your veggies in)
2 pinches blended chaga mushroom (optional)
Directions:
Start sautéing mushrooms in a pan on medium-low heat for about 4-5 minutes
Add onions to the pan and start sautéing until it's caramelized (almost burnt, but not quite!) We cooked ours for about 6 minutes. You might need to add more vegetable broth.
Add your coconut milk and cook for 2 minutes
Mix peppers, ginger, Chaga, curry, and garlic. Cook for about another minute and then add the chickpeas
Turn the heat up to high and then add the rest of your spices and kale.
Cook for about 1 minute. When you see the kale turning a really pretty green then you know it's done!
Wa-la. Enjoy 🙂 This dish is best served right away however you can still keep it in the fridge to eat later.