For this recipe, Nicole used a unique ingredient, carrot greens!
To you use carrot greens in this recipe, simply cut (or just tear) it off the carrot piece by piece.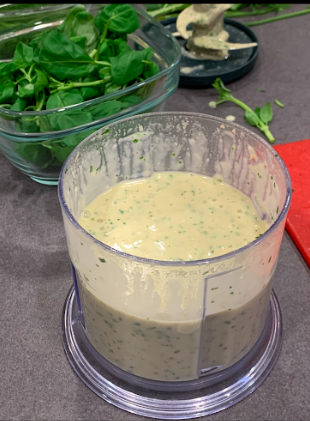 Ingredients:
1 15 oz can organic northern beans
1/3 cup basil
1/3 cup carrot greens
1 TBSP tahini
2 TBSP nutritional yeast
Juice of 1/2 Lemon (you can add more to taste)
2 cloves garlic
½ cup water
Directions:
Add all ingredients to a high-speed blender and blend until creamy! Add whatever spices you would like to adjust the taste. We used this pesto to top on our Pesto Creamy Stir Fry.